日本 MARANTZ
PMD661 MKII
專 業 數 碼 錄 音 機
FEATURES:
Record directly to stable and reliable SD/SDHC flash media
Handheld portability, compact rugged design
Built-in studio-grade stereo condenser microphone array
44.1, 48, 96 kHz sample rates (WAV)
Six selectable sampling rates from 192 kbps to 32 kbps (MP3)
(2) Balanced XLR Mic inputs with +48V phantom power
S/PDIF Digital Input for connection to other audio equipment
Dictation Functions including Pitch control and Skip Back
Password-protected file encryption
Card check compatibility feature
Passcode protection for the device
Linear style Retake record function
Large OLED (organic LED) Display
Built-in playback speaker and headphone jack
Selectable 16- and 24-bit recording depths
Unbalanced line in and out
USB 2.0 for fast file transfer
Runs on AC power or 4 x AA Batteries
Up to 6 hours of continuous recording time from a set of batteries
Includes DMP Editor software for advanced features and functionality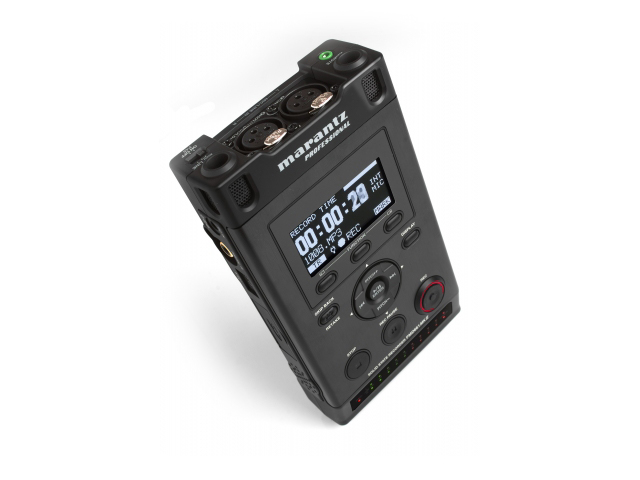 The PMD661mkII, the Recorder of the Year awarded by Resolution Magazine, provides exceptional professional audio capture capability for virtually any application.
The PMD661 MKII sports a refined professional feature set that builds upon the legacy of the original PMD661 by maintaining the ergonomic top facia layout focused around highly developed multi-functional controls, ensuring  comprehensive single handed operation.
The hardware feature set includes an integrated high-quality stereo condenser  microphone array for 'point and shoot' operation, switchable balanced mic/XLR line inputs, as well as unbalanced line outputs on RCA connectors and a  secondary unbalanced line input on 3.5 mm mini jack connector.
Measuring just 165 x 93 x 36 mm (6.5" x 3.7" x 1.4") with a highly visible 128  x 64 dots matrix OLED (organic LED) display ensures ease of use wherever recording, playback or setup may be taking place.  A high-resolution 24-bit / 96 kHz recording option means quality is never an issue when recording to the supplied SD flash card.  Compatibility with SDHC media means cards up to 32 GB in size  can be used. In addition, the new built in 'SD Card Check' makes it easy and  convenient to insert any SD card and check compatibility. High capacity media  storage is matched by five hours recording time from four AA Alkaline / Ni-MH  batteries. Drag and drop file transfer is supported via the USB port.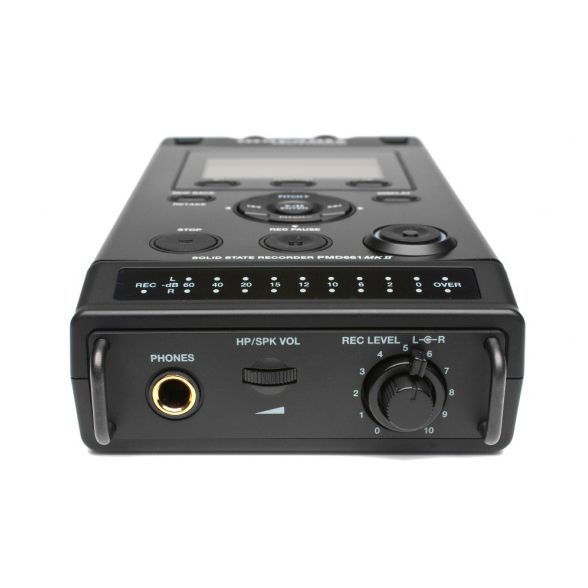 The new 'Retake' feature allows a simple button press to take you back though  the previously recorded audio and create a drop-in point to overdub.  This  enables easy re-recording part way through unwanted takes ideal for dictation and electronic note gathering applications.
New security features have also been added into the MKII with Password Protection and File encryption ability that work hand in hand to keep recordings safe form unauthorized access. MP3 files can be encrypted to .MPS  files and WAV files encrypted to .WAS files. Both MPS and WAS files utilize a 4 digit password protection feature so that only those with the 4 digit key can open and play the files either on the player, or in the new updated PMD Marker Editor software, included in the box.
New PMD Marker Editor: Marantz Professional has once again bundled it's Marker Editor software free in the box. PMD Mark Editor allows the marker points made on the recorded .le to be adjusted post-recording, and a new file created, meaning basic editing can be carried out on any handy PC or laptop, and .les posted for immediate distribution – plus the new 4 digit password security update.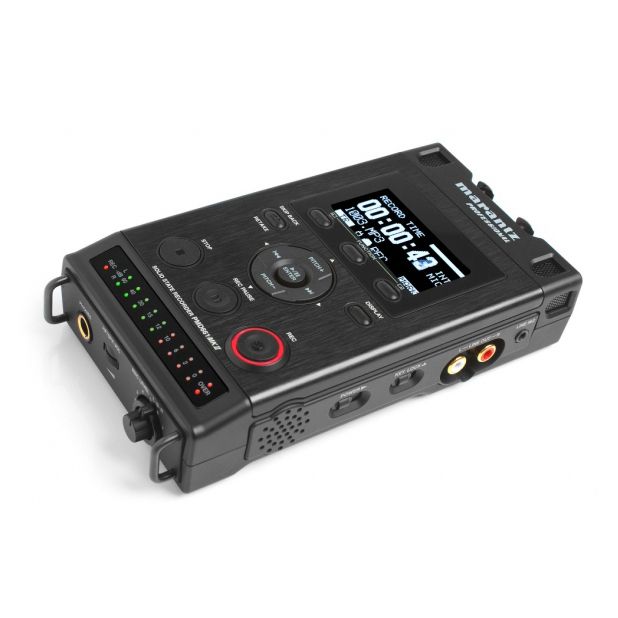 Applications include (but are not limited to) broadcast, electronic news gathering/journalism, DSLR video, sound effects capture, law enforcement, municipal and court recording, government and surveillance, musicians, dictation for law, medical, education, and meeting recording.